Maintenance is required to keep your boat in good condition. The maintenance of the interior, woodwork and paneling in particular can be a huge job. As a specialist in wooden boats, we can take care of any type of wood. From teak wood to mahogany.
WoodenClassics in Aalsmeer can take care of all maintenance for you. Your boat is being worked on by highly skilled and experienced professionals and we only use the best materials possible. This ensures you of the best quality.
Why do I have to maintain my boat?
Parts, exterior and interior wear out while using your boat. By maintaining,  the life of your boat is extended and you can
continue to enjoy your boat without any worries. For example, the necessary fluids in the engine must be replaced or topped up to prevent damage.
Misuse of liquids can cause serious engine damage. Consider, for example, maintenance of your anchor winch, interior and wet cell.
Not only the water, but also the weather and wind have a large impact on the exterior of your boat. This can cause wood to weather undesirably or even rot. Negligent or late maintenance may even result in additional damage. Properly maintaining your boat ensures that you can continue to enjoy your boat carefree and prevents problems.
When do I have to maintain my boat?
Some maintenance jobs are possible when the boat is in the water, but for larger maintenance the boat must be out of the water.
This is why winter is the ideal time for maintenance on your boat. Work and maintenance can then be easily performed. With regular
work and maintenance your boat is then ready for use in the new season. Easily combine maintenance with our winter storage.
Boat maintenance on our shipyard in Aalsmeer
In the shipyard in Aalsmeer we carry out all maintenance on your boat. The yard in Aalsmeer is located on the Ringvaart and can be easily reached via
the inland waterways from Amsterdam and is directly connected to the Westeinderplassen.
Some examples of the work we can do on your boat:
Custom woodwork
Interior paneling
Exterior paneling
Paint / Lacquer
Polishing
Antifouling
Build in bow/stern thruster or jets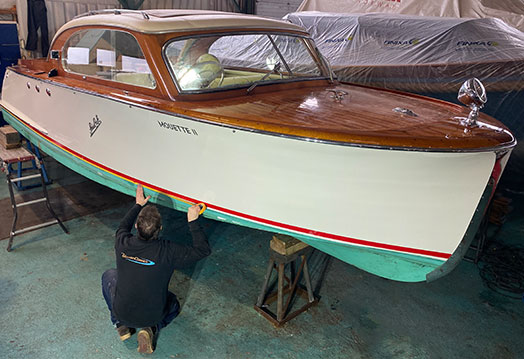 [contact-form-7 id="5″ /]